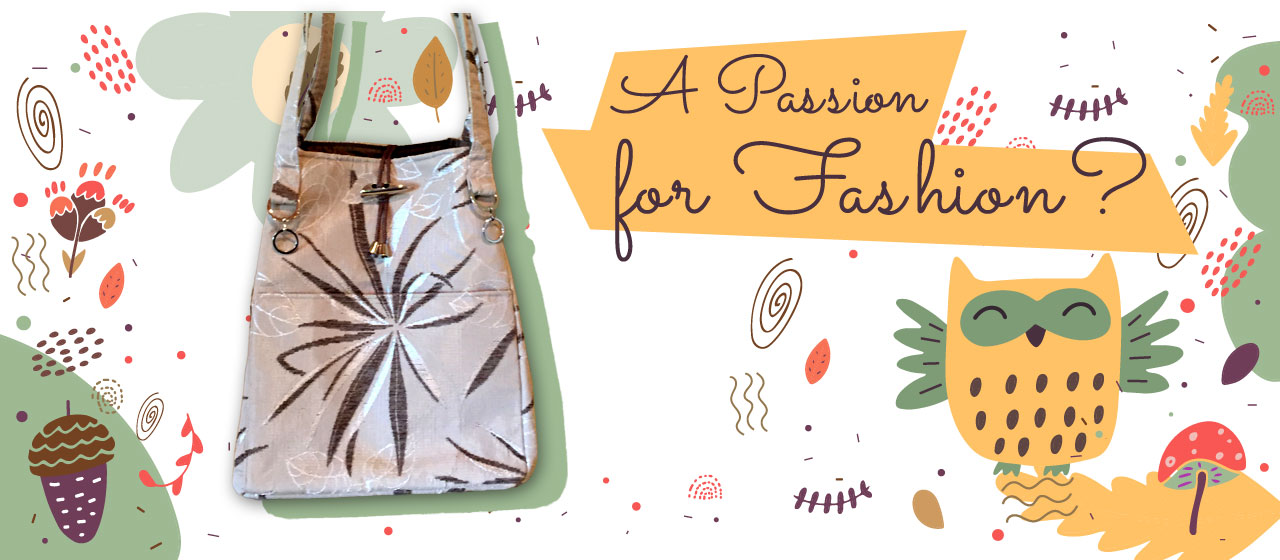 Featured Articles
A little about me...
This is a brief summary of my experience and personal characteristics
My name is Francine Williams. I live in Long Sault, ON.
I have been participating in craft fairs for the past 15 years. I do between 7 and 10 fairs per year.
I have been working in the apparel industry for the past 40 years. I started as a sample-maker, working closely with the designers. Working with the designers has given me the motivation to develop new styles.
When the opportunity to work in the apparel production department, as an assistant manager, was presented to me, I accepted the offer and eventually became the manager of the sewing plant.
Quality and attention to detail is a passion for me and I hope to be able to enter many craft fairs in the future.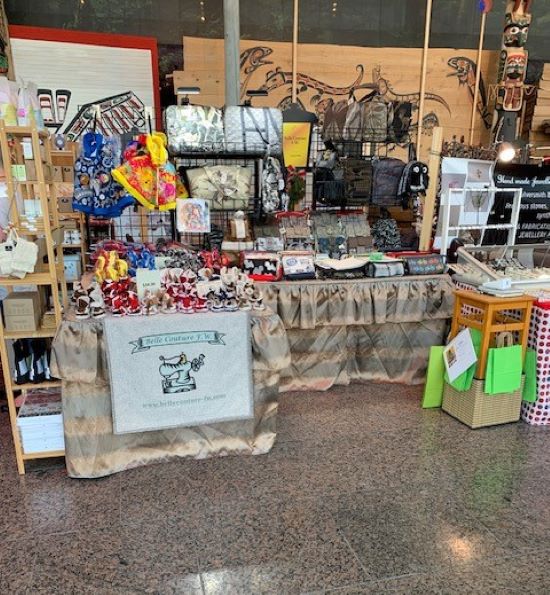 Nov 23, 2023 11:00
THE CANADIAN MUSEUM OF HISTORY, GATINEAU, CHRISTMAS MARKET 2023: 100 Laurier Street
Gatineau, Québec K1A 0M8

Nov 23, 2023 – 11:00am to 8:00pm
Nov 24, 2023 – 11:00am to 8:00pm
Nov 25, 2023 – 9:00am to 5:00pm
Nov 26, 2023 – 9:00am to 5:00pm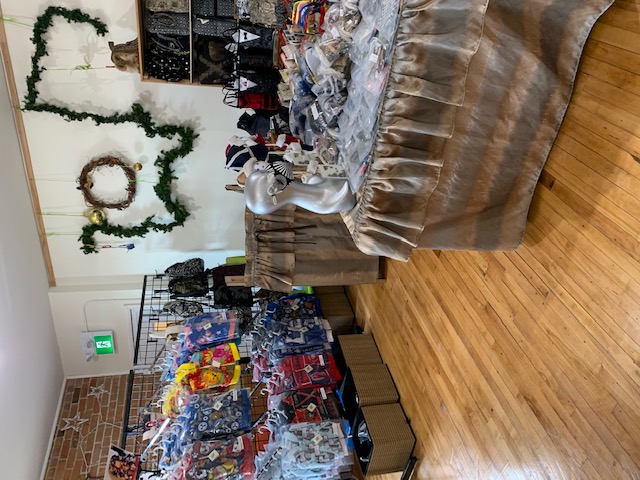 Nov 17, 2023 17:00
GERMAN CHRISTMAS MARKET 2023: Maple Leaf - Almrausch Club
3928 Farmers Way
Carlsbad, ON K0A 1K0

Nov 17, 2023 – 5:00pm to 9:00pm
Nov 18, 2023 – 10:00am to 5:00pm
Nov 19, 2023 – 10:00am to 4:00pm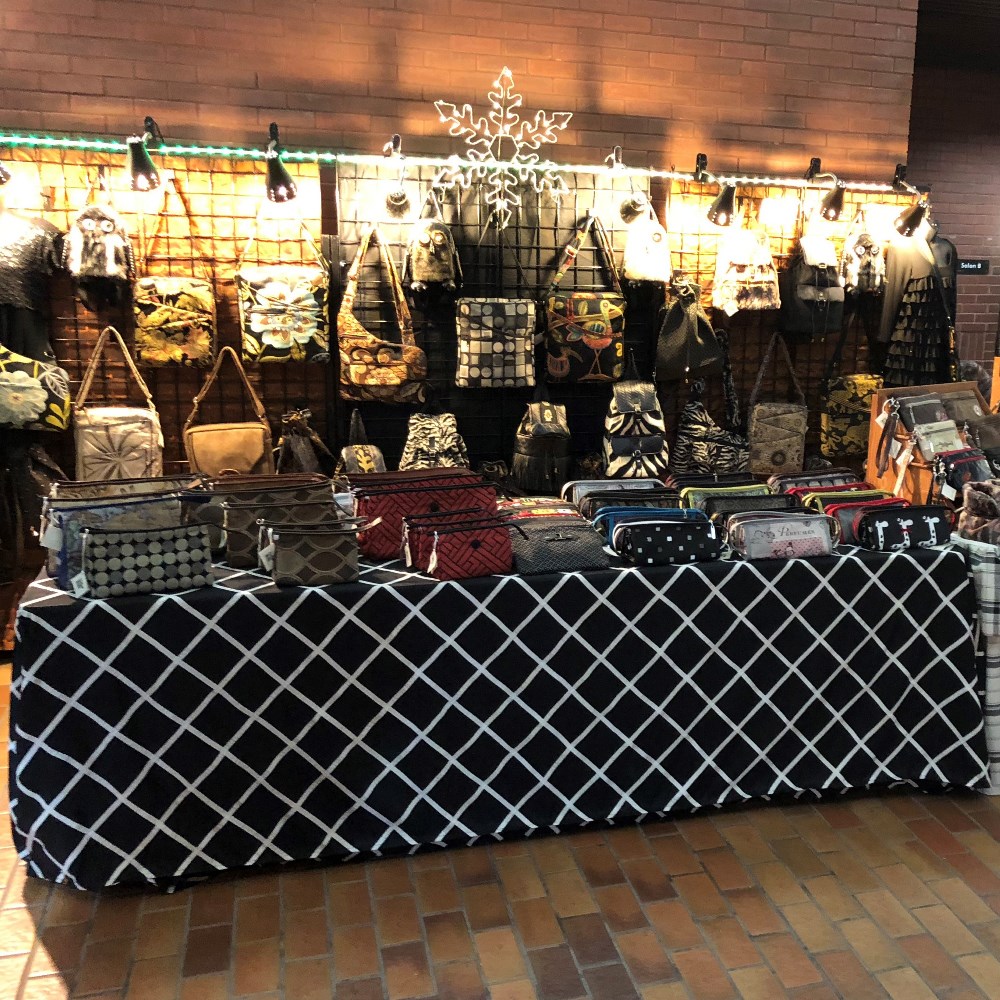 Nov 11, 2023 09:00
HERITAGE VALLEY ARTS & CRAFTS SHOW 2023: Cornwall Civic Complex
100 Water St. E,
Cornwall, ON K6H 6G4

Nov 11, 2023 – 9:00am to 5:00pm
Nov 12, 2023 – 9:00am to 4:00pm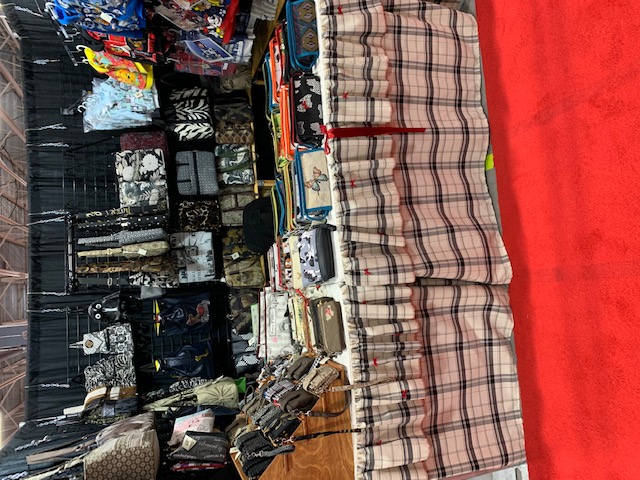 Nov 02, 2023 10:00
NEPEAN SPORTSPLEX CHRISTMAS CRAFT SHOW 2023: 1701 Woodroffe Ave
Ottawa, Ontario K2G 1W2

Nov 2, 2023 – 10:00am to 8:00pm
Nov 3, 2023 – 10:00am to 9:00pm
Nov 4, 2023 – 10:00am to 5:00pm
Nov 5, 2023 – 10:00am to 4:00pm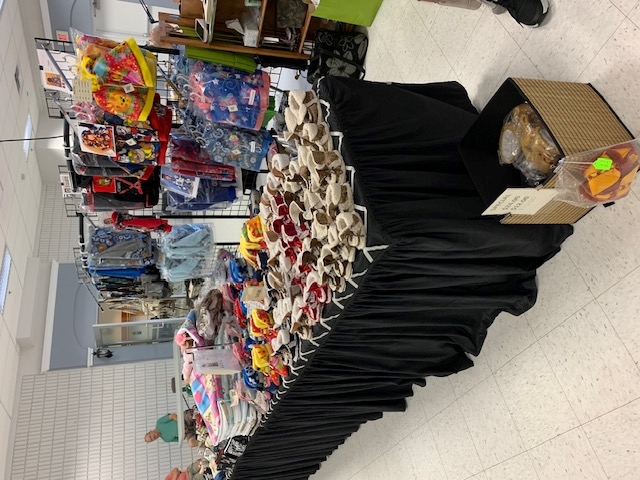 Aug 03, 2023 09:00
PRINCE EDWARD DISTRICT ART & CRAFT SALE 2023: PICTON, ONTARIO FAIRGROUNDS
29 DISRAELI ST, PRINCE EDWARD COUNTY, ON

AUGUST 3, 2023 – 9:00 to 7:00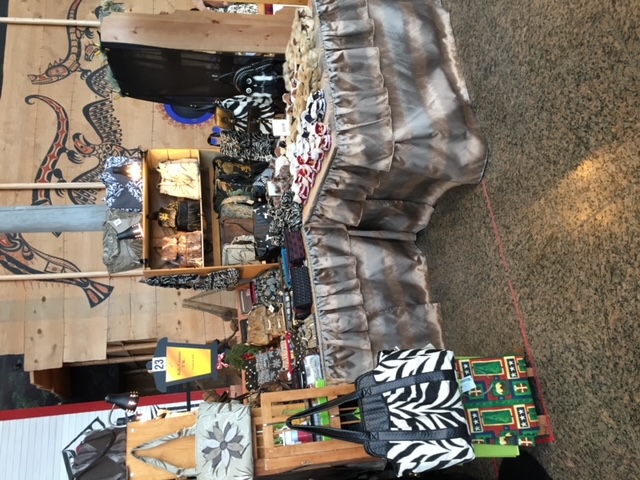 Nov 24, 2022 11:00
THE CANADIAN MUSEUM OF HISTORY, GATINEAU, CHRISTMAS MARKET 2022: 100 Laurier Street
Gatineau, Québec K1A 0M8

Nov 25, 2022 – 11:00am to 8:00pm
Nov 26, 2022 – 11:00am to 8:00pm
Nov 27, 2022 – 9:00am to 5:00pm
Nov 28, 2022 – 9:00am to 5:00pm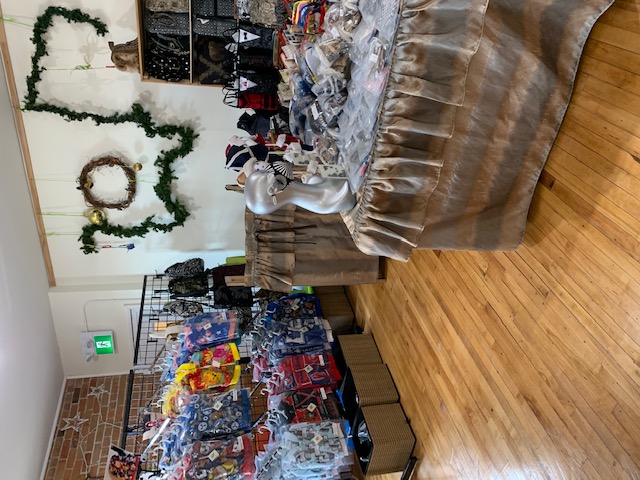 Nov 18, 2022 17:00
GERMAN CHRISTMAS MARKET 2022: Maple Leaf - Almrausch Club
3928 Farmers Way
Carlsbad, ON K0A 1K0

Nov 18, 2018 – 5:00pm to 9:00pm
Nov 19, 2018 – 10:00am to 5:00pm
Nov 20, 2018 – 10:00am to 4:00pm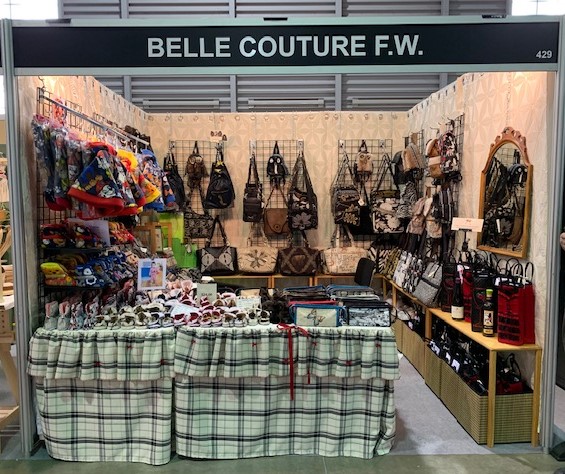 Nov 03, 2022 10:00
NEPEAN SPORTSPLEX CHRISTMAS CRAFT SHOW 2022: 1701 Woodroffe Ave
Ottawa, Ontario K2G 1W2

Nov 3, 2022 – 10:00am to 8:00pm
Nov 4, 2022 – 10:00am to 9:00pm
Nov 5, 2022 – 10:00am to 5:00pm
Nov 6, 2022 – 10:00am to 4:00pm
Jul 28, 2022 09:00
PRINCE EDWARD DISTRICT ART & CRAFT SALE 2022:

PICTON, ONTARIO FAIRGROUNDS
29 DISRAELI ST, PRINCE EDWARD COUNTY, ON

JULY 28, 2022 – 9:00 to 7:00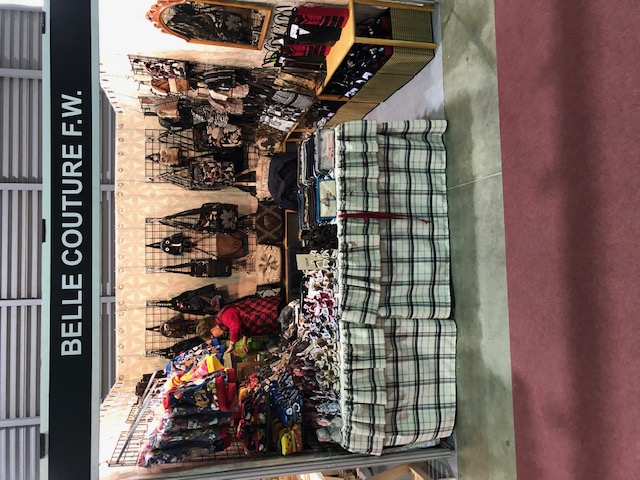 Dec 10, 2020 11:00
SIGNATURES ORIGINALS CHRISTMAS CRAFT SALE 2020 (CANCELLED):

EY Center (Hall 3)
4899 Uplands Drive
Ottawa, ON K1V 2N6

Dec 10, 2020 – 11:00am to 9:00pm
Dec 11, 2020 – 11:00am to 9:00pm
Dec 12, 2020 – 11:00am to 6:00pm
Dec 13, 2020 – 11:00am to 5:00pm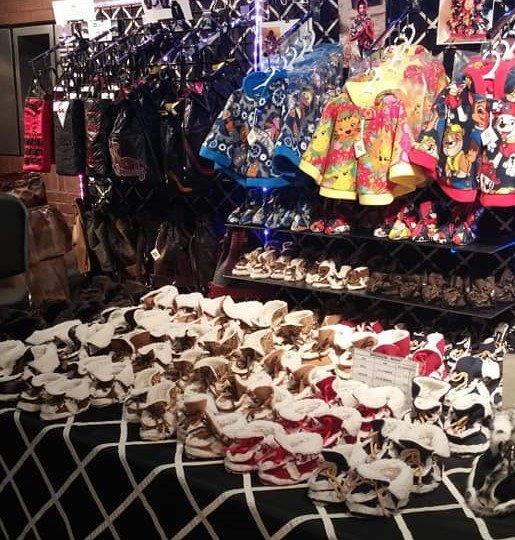 Nov 21, 2020 10:00
VANKLEEK HILL CHRISTMAS CRAFT FAIR:

Creating Center
11 High St.
Vankleek Hill, ON K0B 1R0

Nov. 21, 2020 – 10:00am to 4:00pm
Nov. 22, 2020 – 10:00am to 4:00pm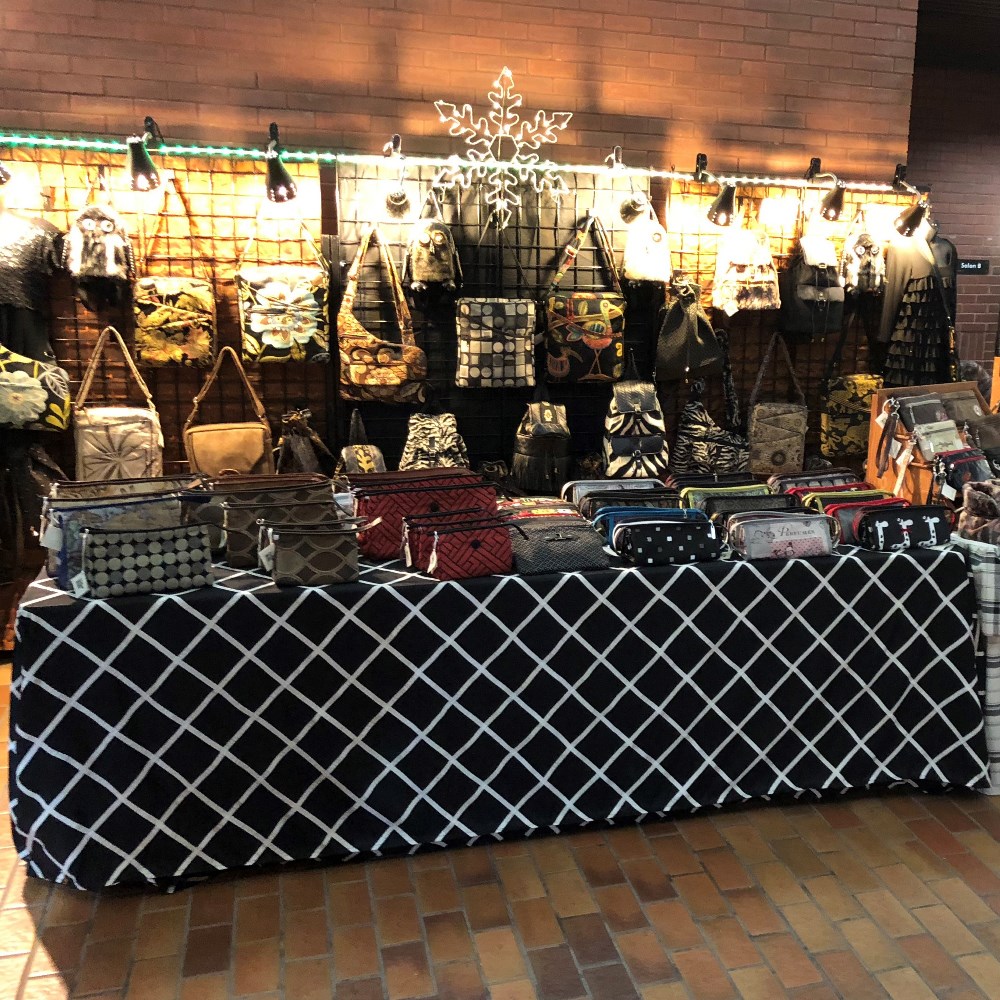 Nov 07, 2020 09:00
HERITAGE VALLEY ARTS & CRAFTS SHOW 2020 (CANCELLED):

Cornwall Civic Complex
100 Water St. E,
Cornwall, ON K6H 6G4

Nov 7, 2020 – 9:00am to 5:00pm
Nov 8, 2020 – 9:00am to 4:00pm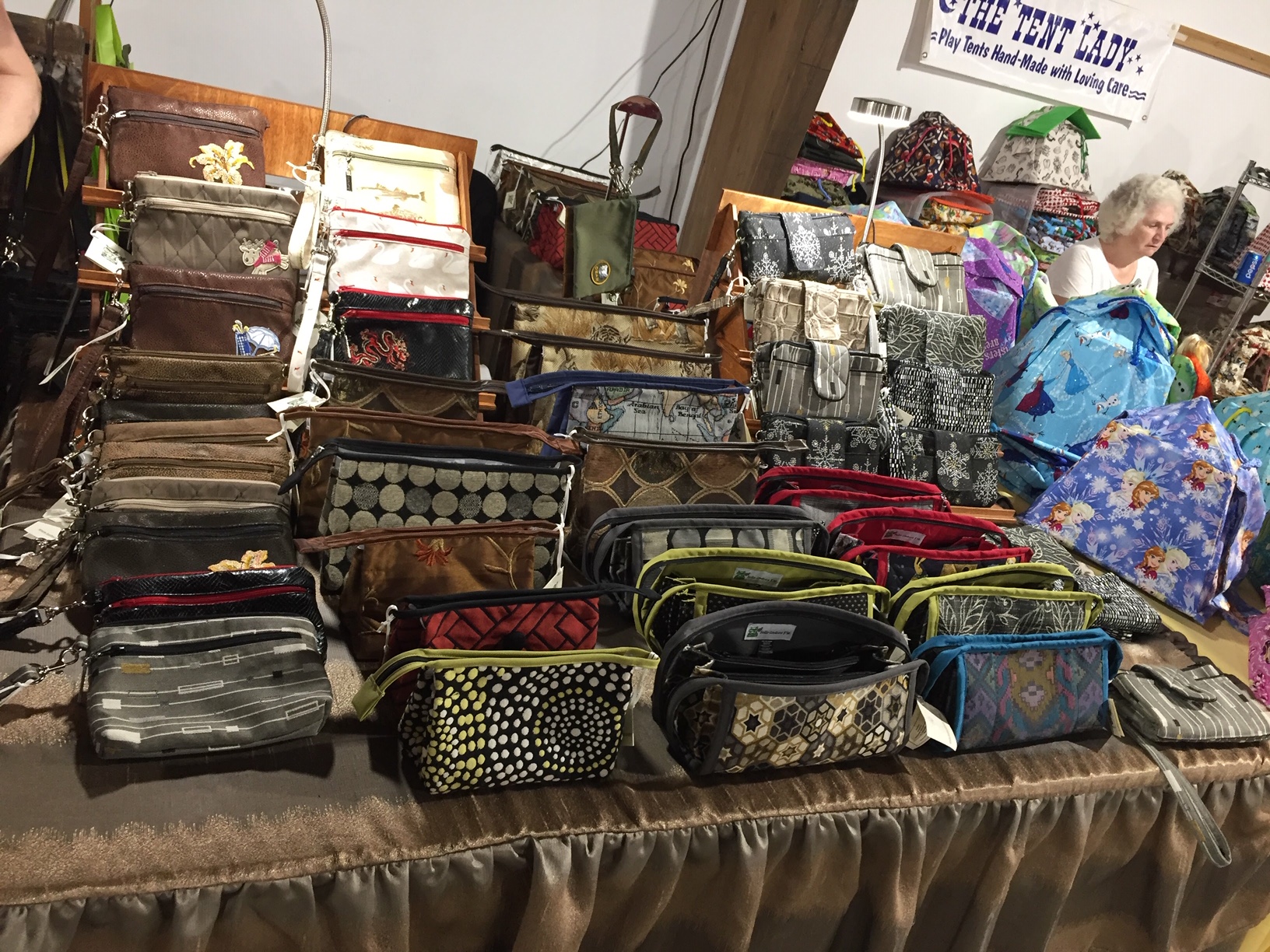 Jul 30, 2020 09:00
PRINCE EDWARD DISTRICT ART & CRAFT SALE 2020 (CANCELLED):

PICTON, ONTARIO FAIRGROUNDS
29 DISRAELI ST, PRINCE EDWARD COUNTY, ON

JULY 30, 2020 – 9:00 to 7:00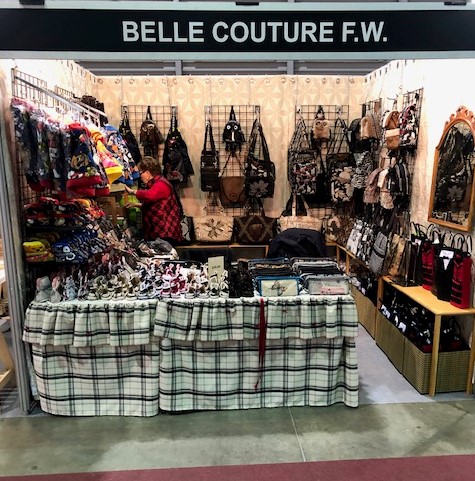 Apr 02, 2020 11:00
SIGNATURES ORIGINALS SPRING CRAFT SALE 2020 (CANCELLED):

EY Center (Hall 3)
4899 Uplands Drive
Ottawa, ON K1V 2N6

Apr 2, 2020 – 11:00am to 9:00pm
Apr 3, 2020 – 11:00am to 9:00pm
Apr 4, 2020 – 11:00am to 6:00pm
Apr 5, 2020 – 11:00am to 5:00pm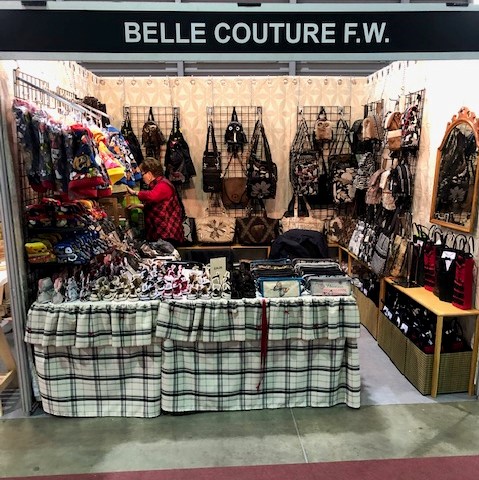 Nov 29, 2019 11:00
SALON DES ARTISANS DE QUÉBEC 2019:

250 BOUL WILFRID-HAMEL
QUEBEC, QC G1L 5A7

Nov 29, 2019 – 11:00am to 9:00pm
Nov 30, 2019 – 10:00am to 5:00pm
Dec 1, 2019 – 10:00am to 5:00pm
Dec 2, 2019 – 11:00am to 9:00pm
Dec 3, 2019 – 11:00am to 9:00pm
Dec 4, 2019 – 11:00am to 9:00pm
Dec 5, 2019 – 11:00am to 9:00pm
Dec 6, 2019 – 11:00am to 9:00pm
Dec 7, 2019 – 10:00am to 5:00pm
Dec 8, 2019 – 10:00am to 5:00pm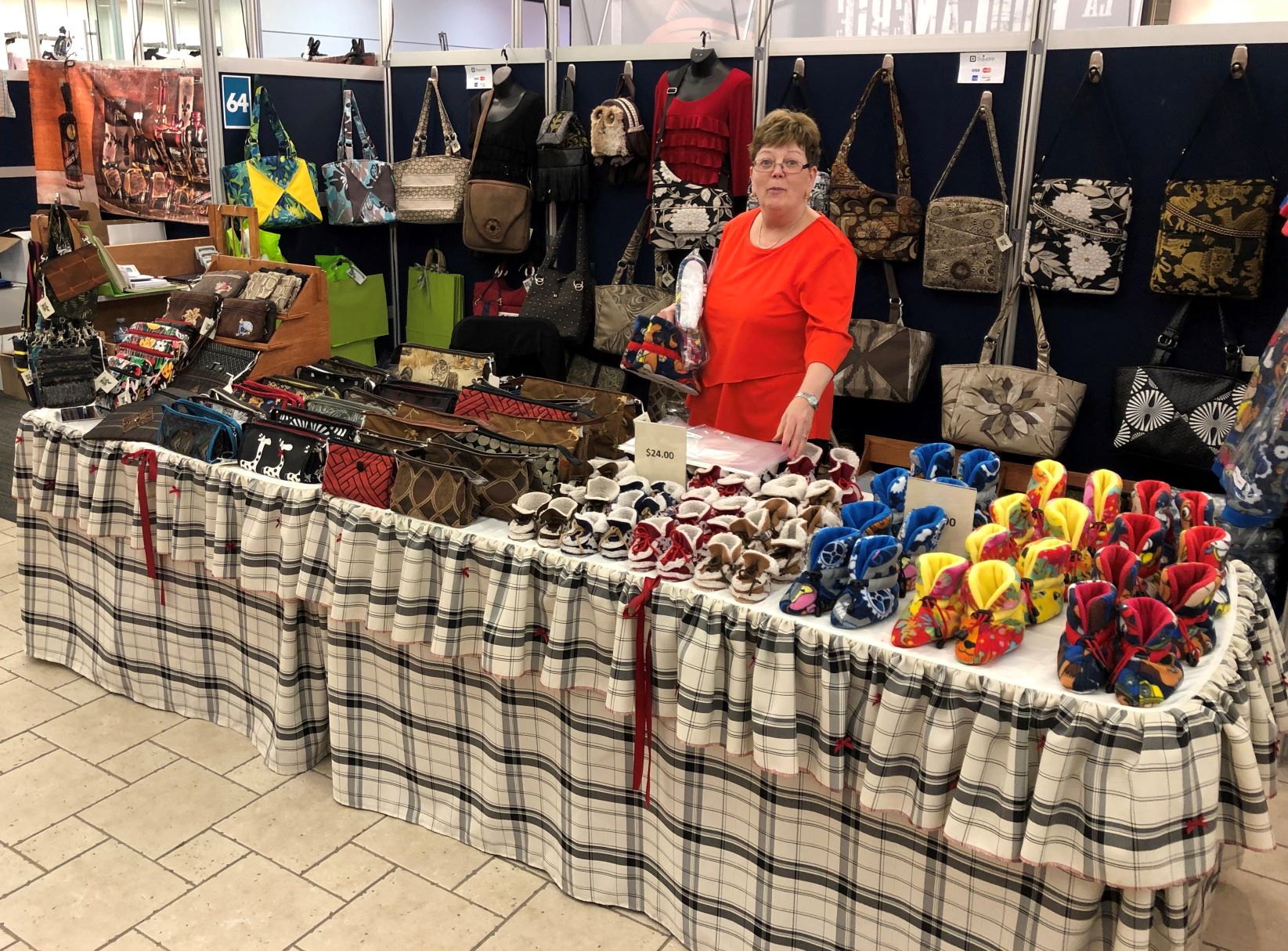 Nov 15, 2019 17:00
GERMAN CHRISTMAS MARKET 2019:

MAPLE LEAF - ALMRAUSCH CLUB
3928 FARMERS WAY
CARLSBAD, ON K0A 1K0

NOV 15, 2019 – 5:00pm to 9:00pm
NOV 16, 2019 – 10:00am to 5:00pm
NOV 17, 2019 – 10:00am to 4:00pm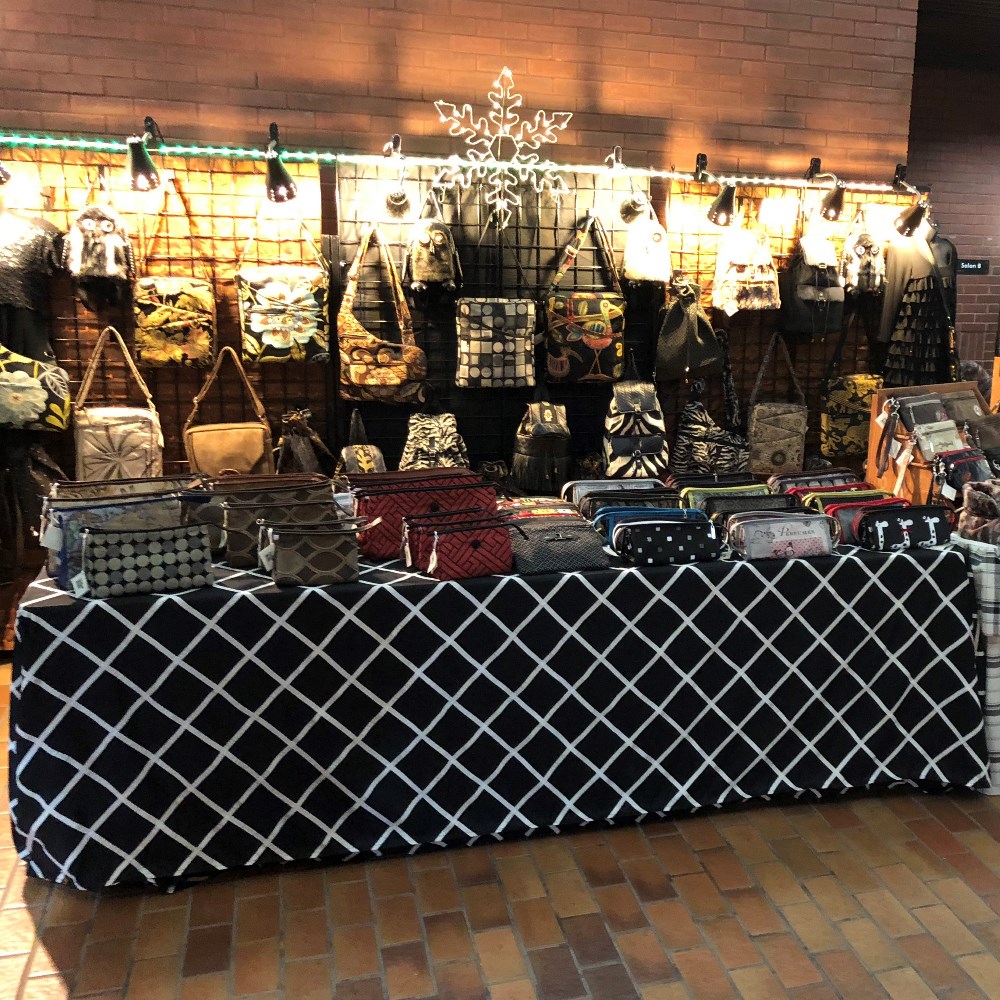 Nov 02, 2019 09:00
HERITAGE VALLEY ARTS & CRAFTS SHOW 2019:

CORNWALL CIVIC COMPLEX
100 WATER ST. E,
CORNWALL, ON K6H 6G4

NOV 2, 2019 – 9:00am to 5:00pm
NOV 3, 2019 – 9:00am to 4:00pm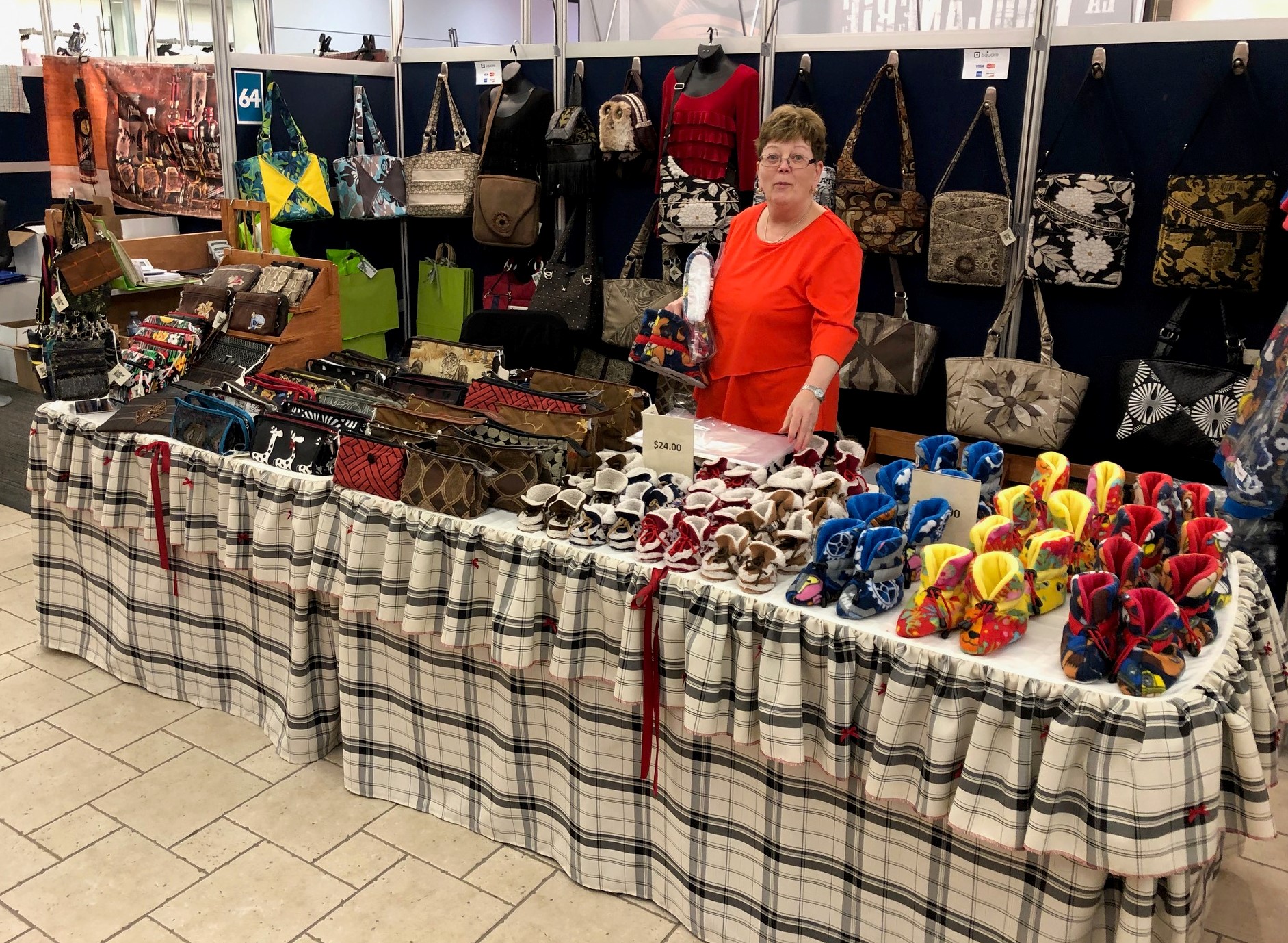 May 02, 2019 09:30
SALON DE MAY 2 to 5, 2019:

PROMENADES BEAUPORT
589 ROYALE AVENUE
QUEBEC (QC) G1E 1Y5

MAY 2, 2019 – 9:30am to 9:00pm
MAY 3, 2019 – 9:30am to 9:00pm
MAY 4, 2019 – 9:00am to 5:00pm
MAY 5, 2019 – 10:00am to 5:00pm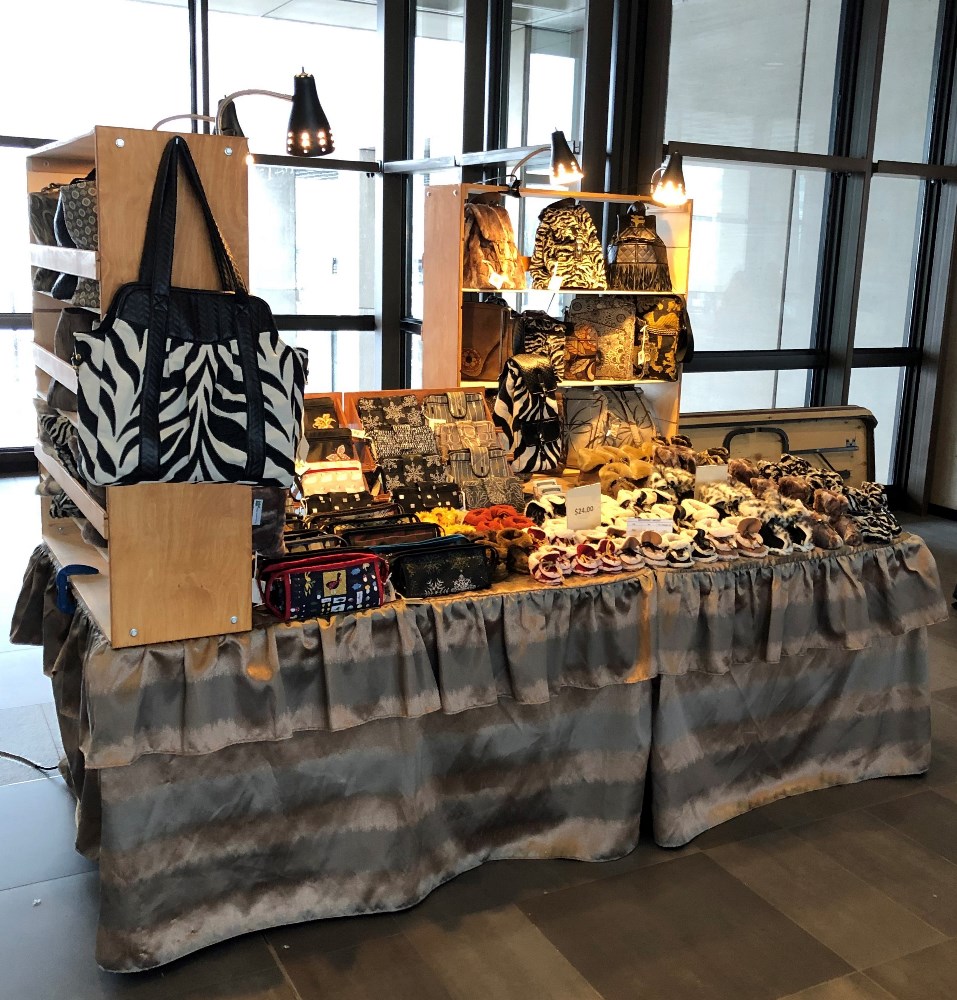 Dec 05, 2018 08:30
DEPARTMENT OF NATIONAL DEFENSE 2018:

101 COLONEL BYE DRIVE, OTTAWA

DEC. 5, 2018 – 8:30 to 3:30
DED. 6, 2018 – 8:30 to 3:30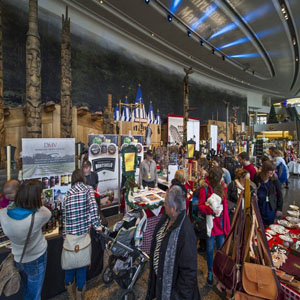 Nov 29, 2018 11:00
THE CANADIAN MUSEUM OF HISTORY, GATINEAU, CHRISTMAS MARKET 2018:

100 Laurier Street
Gatineau, Québec K1A 0M8

Nov 29, 2018 – 11:00am to 8:00pm
Nov 30, 2018 – 11:00am to 8:00pm
Dec 1, 2018 – 9:30am to 5:00pm
Dec 2, 2018 – 9:30am to 5:00pm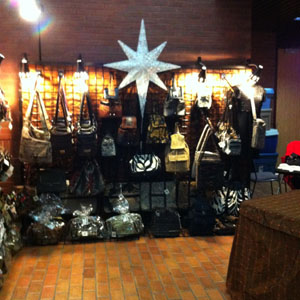 Nov 16, 2018 17:00
GERMAN CHRISTMAS MARKET 2018:

Maple Leaf - Almrausch Club
3928 Farmers Way
Carlsbad, ON K0A 1K0

Nov 16, 2018 – 5:00pm to 9:00pm
Nov 17, 2018 – 10:00am to 5:00pm
Nov 18, 2018 – 10:00am to 4:00pm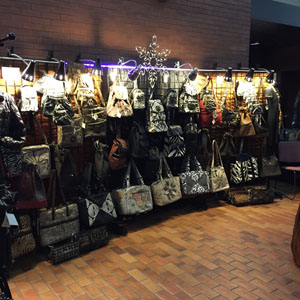 Nov 03, 2018 09:00
HERITAGE VALLEY ARTS & CRAFTS SHOW 2018:

Cornwall Civic Complex
100 Water St. E,
Cornwall, ON K6H 6G4

Nov 3, 2018 – 9:00am to 5:00pm
Nov 4, 2018 – 9:00am to 4:00pm